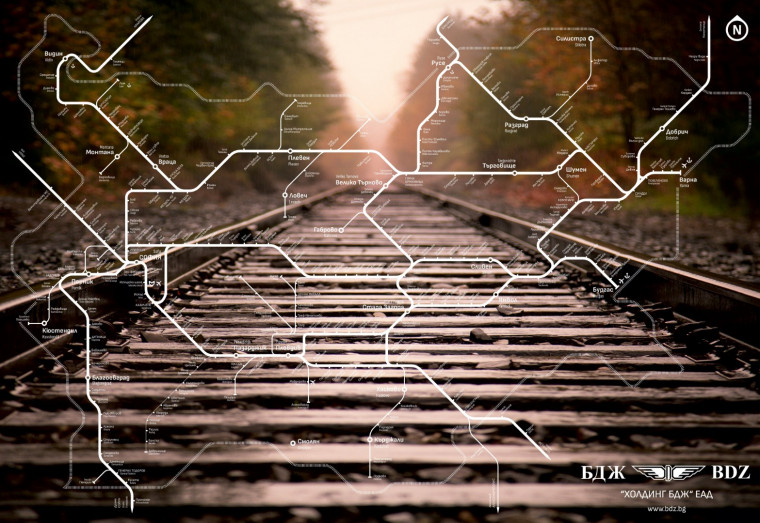 Bulgarian State Railways (BDZ) as a group of companies, have activities in the field of railway transportation and provides the full set of services for passengers traveling and goods/freight forwarding, in the national and international railway network.

The structure of the group includes Holding BDZ EAD, state-owned company (via the Ministry of Transport, Information Technology and Communications), and several subsidiaries, as the main activities are being provided through BDZ Passenger Services EOOD and BDZ Cargo EOOD.
News
07.04.2020
Удължава се валидностният срок на картите за пътуване с влак
Срокът на железопътните и абонаментните карти, който изтича или е изтекъл след 16-и март 2020 г., ще бъде удължен до 13-и май 2020 г. Удължаването на срока на валидност на картите е във връзка с въведеното извънредно положение в страната и с цел ограничаване на разпространението на COVID-19 чрез минимизиране на контактите и избягване на посещението от клиенти на билетните каси за издаване на железопътни и абонаментни карти.