Holding Bulgarian State Railways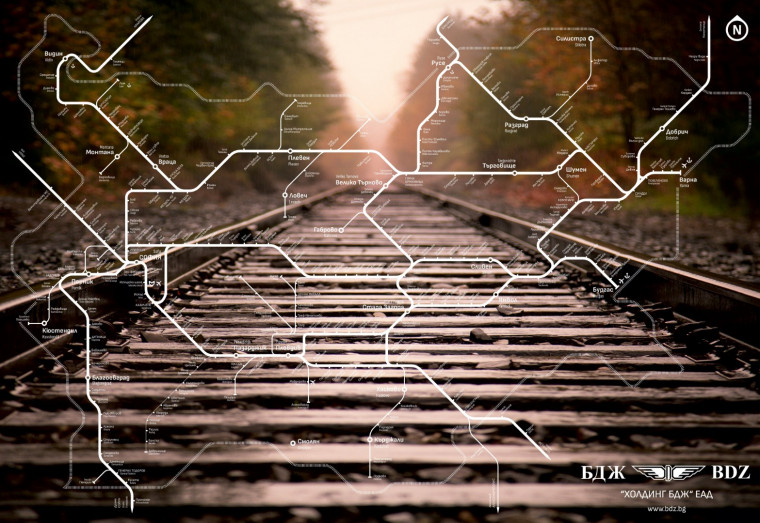 Bulgarian State Railways (BDZ) as a group of companies, have activities in the field of railway transportation and provides the full set of services for passengers traveling and goods/freight forwarding, in the national and international railway network.
The structure of the group includes Holding BDZ EAD, fully state-owned company, and several subsidiaries, as the main activities are being provided through BDZ Passenger Services EOOD and BDZ Cargo EOOD, while as addition are Recreation & Holiday Division (in Holding BDZ EAD), Professional Training Center (in BDZ Passenger Services EOOD) and BDZ Bulvagon EAD (subsidiary of BDZ Passenger Services EOOD).
In accordance with the European Union railway regulations, in 2002 the ownership and the maintenance of the railway network were separated in the independent National Railway Infrastructure Company (NRIC), while BDZ continued to operate only the rolling stock on the network.
As a parent company, Holding BDZ EAD is the link between the owner - the Bulgarian state, represented by the Ministry of Transport, Information Technology and Communications, and the activities of the subsidiaries - mainly BDZ Passenger Services EOOD and BDZ Cargo EOOD, as implementing the defined national railway policy.
Bulgarian State Railways is member of the following organizations:

* The International Union of Railways (UIC);
* The International Rail Transport Committee (CIT);
* The South-east Europe Railways Group (SERG);
* Organization of Railways Cooperation (OSJD);
* COLPOFER (French: Collaboration des services de police ferroviaire et de sécurité).
Participation in commercial, financial and other international companies:

* EUROFIMA;
* INTERFRIGO-INTERCONTAINER (ICF).