Primorsko rest home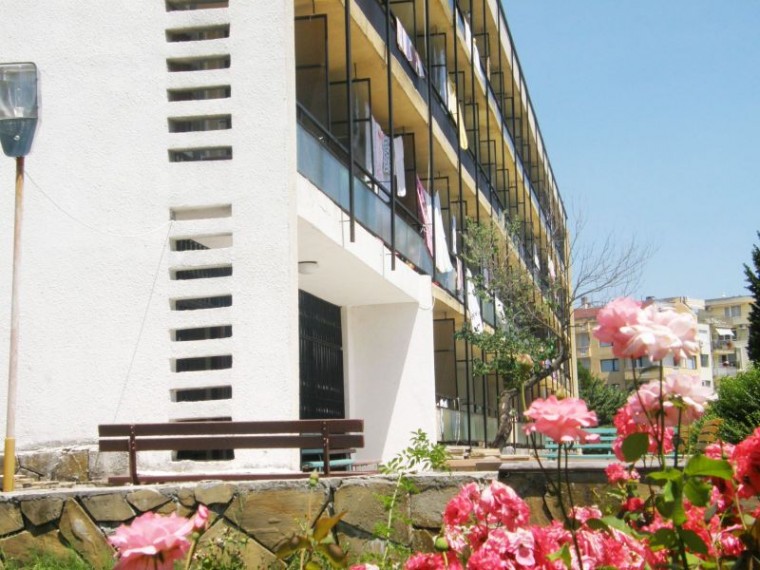 The town of Primosrko is situated at Cape Kjuprija between the bays of Stomoplo and Djavolski. It is some 56 km from the administrative centre of the district, the city of Burgas, and to the south of the resort town of Sozopol, unique in its architecture, and the Djuni vacation village.
In close vicinity to the town is the International Youth Centre, situated in a natural deciduous forest in the northeastern part of the Strandja mountain, whose slopes reach the sea shore.
Running nearby is the Ropotamo river the so-called second Black Sea beauty, the National Park is here as well, with four nature reserves Arkutino, Zmijski ostrov (Snakes Island), Morski pelin and Vodni lilii (Water Lilies). The most beautiful part of the river is the firth, spreading some ten kilometers and surrounded by forests, green hills and sand dunes. The water lilies are the glory of the Ropotamo river.
One can travel to the Primorsko rest home by taking the train to Burgas first and then a coach to Primorsko.
The Primorsko rest home has a magnificent view to the sea and is situated some 200 m from the beach. The guests can use 60 double bed rooms and 56 triple bed rooms with their own baths and toilets, 4 apartments with modern furniture, a TV set and a fridge. There is a canteen with 250 seats. The holiday makers can have a nice time at the café and enjoy the fresh air, the silence, tranquility and the unforgettable panorama.
If you would like to recall how crickets sing, to feel the harmonic presence of those three charms of nature the sea, the sun and the mountain, do not hesitate to visit the Primorsko rest home!