Panichishte rest home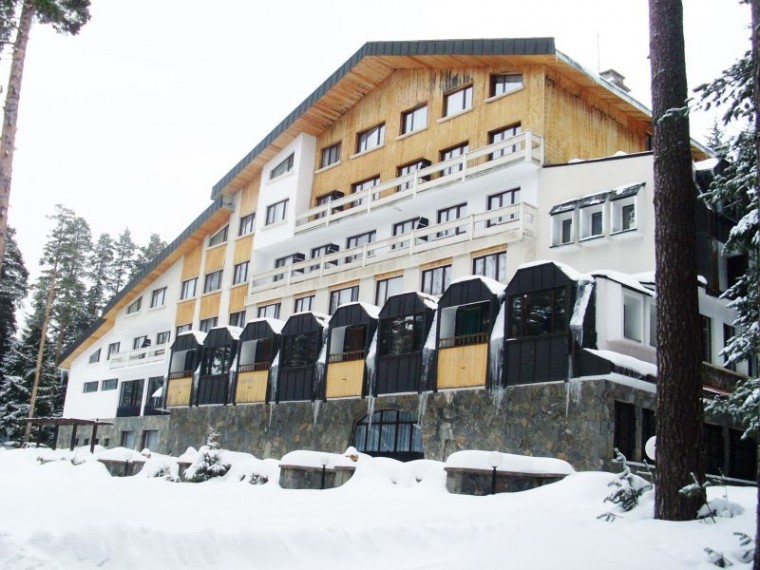 The Panichishte rest home is situated in the Rila mountain, in the centre of Panichishte resort.
The resort is some 94 km from the city of Sofia at an altitude of 1370 m. The town of Dupnica or the town of Sapareva banja are the starting points for reaching the rest home.The home has 12 apartments, 9 rooms with 4 beds each, 11 rooms with 3 beds each and 12 double bed rooms. There are also 2 tourist rooms (with no baths and toilets in them) with 7 beds each.
The Panichishte rest home is open all the year round.
It has a good canteen, a library, a daytime bar and a night bar, a fitness hall, a sauna and halls for training (a conference hall and a training hall with 110 seats, a banquet and conference hall with 20 seats), luxury foyers with TV sets and sitting rooms, etc.
The Panichishte tourist sight is a starting point towards the 7 Rila lakes, Lovna hut, Skakavica hut.
In the summer, organized trips are offered to the mountain to nearby huts and sights.
In the winter, there are two ski tracks.
BDZ rest homes
News
Yesterday, 13:25
БДЖ осигурява над 8 000 допълнителни места във влаковете за почивните дни
"БДЖ-Пътнически превози" ЕООД ще осигури над 8 000 допълнителни места във влаковете за почивните дни по повод Деня на славянската писменост и култура. За тази цел ще бъдат увеличени с допълнителни вагони съставите на някои влакове, които пътуват по основните направления в страната. По този начин националният железопътен превозвач се стреми да осигури удобното придвижване на своите клиенти по време на почивните дни.
Useful information BDZ

The passenger may cancel his trip not later than 3 hours prior to the departure of the train for which the ticket is...

Transport servicing of disabled people according to the coach-train-coach" scheme is carried out in the following...